Route 30 passes Orrville, Ohio and the original founding site for Smuckers – as in:
Video via Music Beast on YouTube

Now, if you're picturing a historic old barn in Orrville, where Grandpa Smuckers had taken his first batch of strawberries and concocted the sugary goodness that we still spread on our toast today, you're wrong.


Turns out, the Smuckers store isn't even located where the company was originally founded – and it was like walking into Safeway. The whole place had an antiseptic, pre-packaged quality. The workers were just...workers doing a job and they didn't want to talk to me.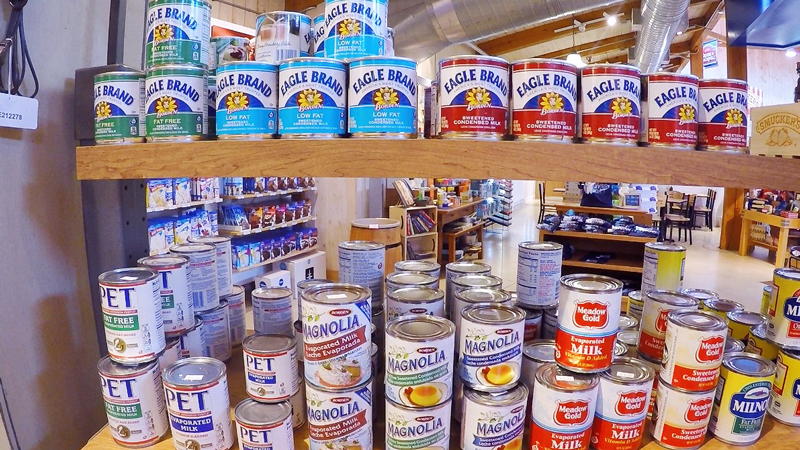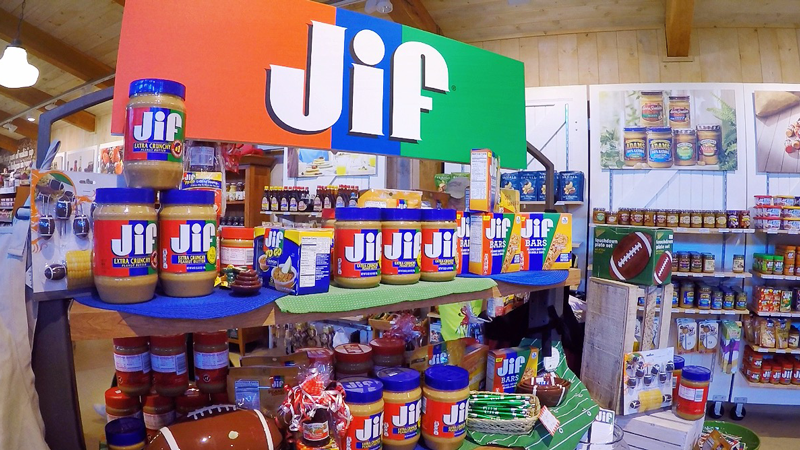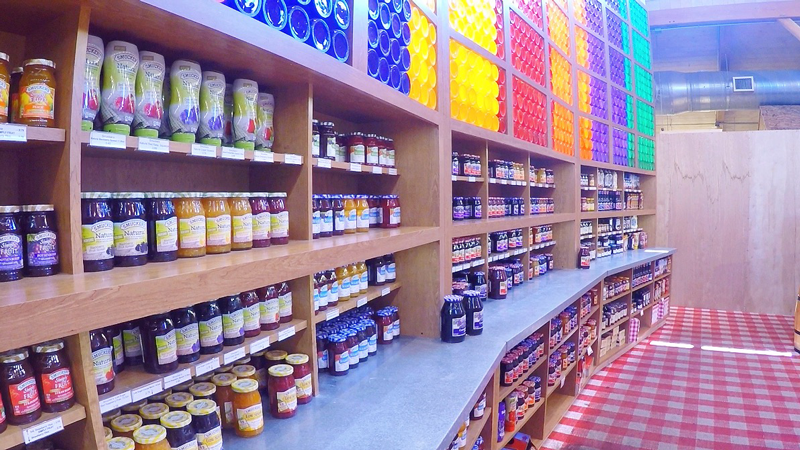 We bought some preserves and covered our disappointment with high fructose corn syrup. I was frustrated that I hadn't talked to anyone that day and the Smuckers folks had left me feeling...sad. So, I dug out the map, and pestered Adam into turning the car toward downtown Wooster, just a few miles from the epically nostalgic Orrville – that's sarcasm in case you missed it.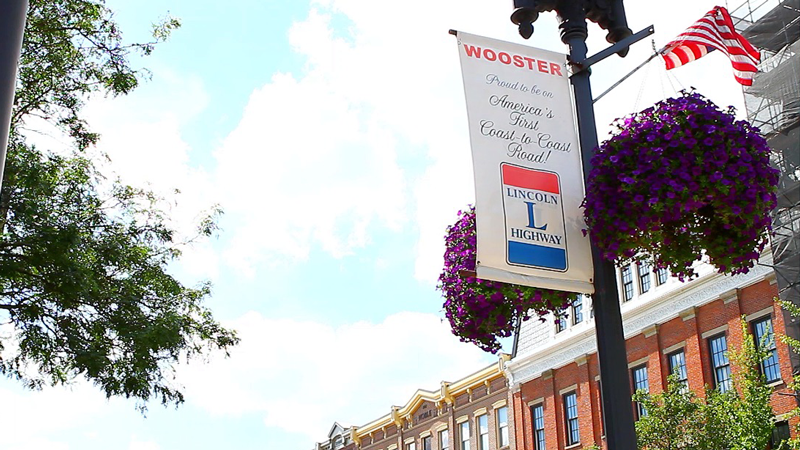 I'm giving Lady Fate all the credit for leading us to the Wooster Historical Society, where we found Mary. Mary was an older, standoffish Midwesterner who wasn't very interested in telling some East-Coaster about the town she'd been born and raised in.
About 15 minutes into my conversation with her, Mary suddenly said that if I was driving Route 30, there was a piece that was no longer used, and if I'd like to see it, she'd tell me where it was...but oh wait, there's no way I'd ever be able to find it, so I'd have to ride with her and she'd take me there. I've seen my share of horror movies, and I knew that this could have easily been the start of one. But I also knew that I was about twice Mary's size and I'd been working out, so I could probably take her if things got dicey. Five minutes later, there I was riding shotgun to Mary while Adam followed behind us in the Prius.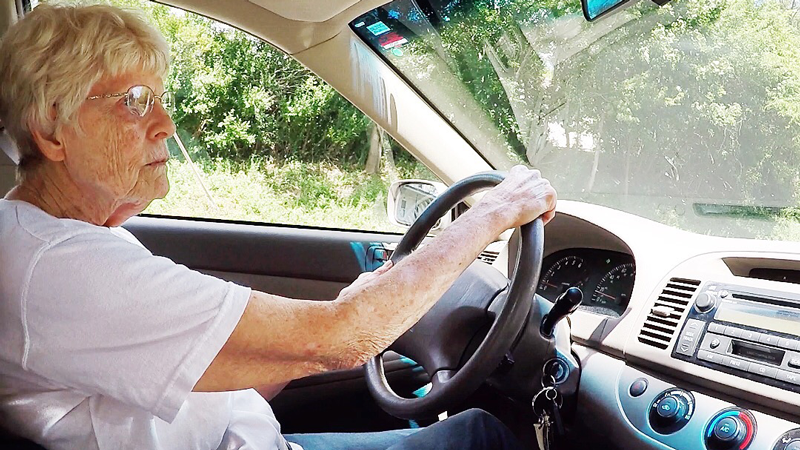 Looking at that old brick road, coming out of the trees, and covered in weeds, I had my Ohio lesson in nostalgia. You can put up a nice store, use gingham print fabric, stick some labels on a jam jar, and manicure the lawns to attract people from the road, but at the end of the day, that doesn't make something nostalgic. Without authenticity, you have nothing. Meanwhile, this old brick road was all but forgotten, remembered by people like Mary who had slowed down long enough to take notice.


How ironic that the Smuckers store is a spot on the map with people filing in and out all day. In fact, I have a friend who just took a detour on her last trip to make a special stop there. But this old brick road? Its only visitors that day were us and some guy in the trailer park next door who stood beside me, starring at the crumbled road, and told me about leaving his wife.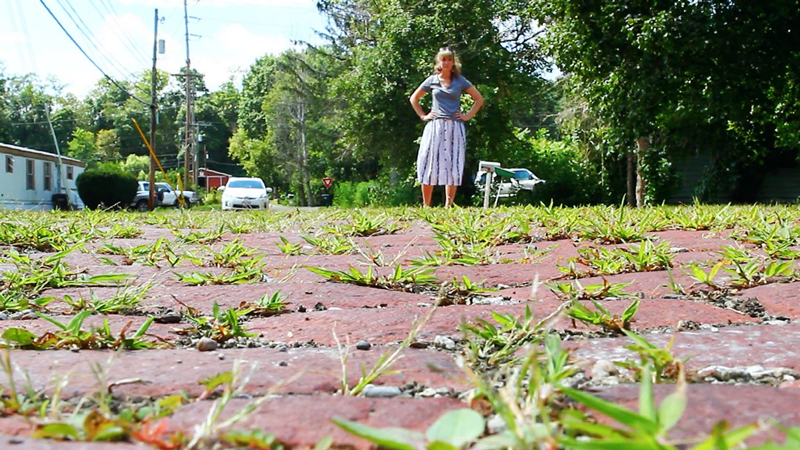 Artificial nostalgia isn't any more real than spreading colored corn syrup on pre-sliced bread. And small town charm? It's alive and well in Wooster, Ohio.